Frozen Cocktails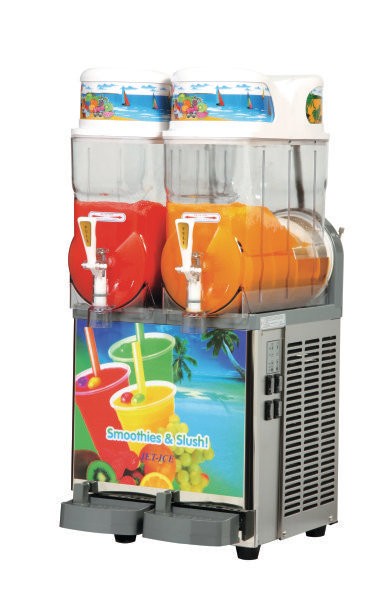 Frozen Cocktail Machine Hire Brisbane Gold Coast
Phone 0407189415
Frozen Cocktail Machine hire Brisbane Gold Coast
Frozen Cocktail Machine hire Brisbane Gold Coast.
Why not give your party or function that extra kick with some Frozen Cocktails – Party Animals.
Our Frozen Cocktail Machine hire Brisbane Gold Coast is supplied with 2 real fruit flavours of your choice from our range, 50 plastic tumblers and straws.
The twin bowl frozen cocktail machine will give you between 140 – 160 sensational drinks for your guests to enjoy.
Flavours available:
Fruit Tingle – add Vodka
Strawberry – add Vodka or Bacardi
Mango – add Bacardi (white rum) or Vodka
Cola – add Bourbon or Rum
Blue Lagoon – add Vodka, Gin or Bacardi
Tropical – add Bacardi or Vodka
Illusion – add Malibu
Margarita – Tequila
Pina Colada – Bacardi
Cosmopolitan – Vodka and you can add a splash of Triple sec and Cointreau for that extra kick
Lemon / Lime – Midori
Pricing:
$180.00 delivered in our normal delivery area.
Hire 2 or more of our products and we will create a special package price for you.
Free Delivery to the Following areas
Brisbane, Gold Coast, Caboolture, Ipswich, Beaudesert, Tweed Heads and Murwillumbah.
We also support the following businesses.